Big businesses like Walmart and Publix focus on profits more than the safety of consumers.
But a business that opens its doors to people to make a profit has a duty to protect those people.
If you or a loved one slips and falls in a St. Petersburg or Pinellas County store because the store did not take reasonable steps to protect you then you may have a case.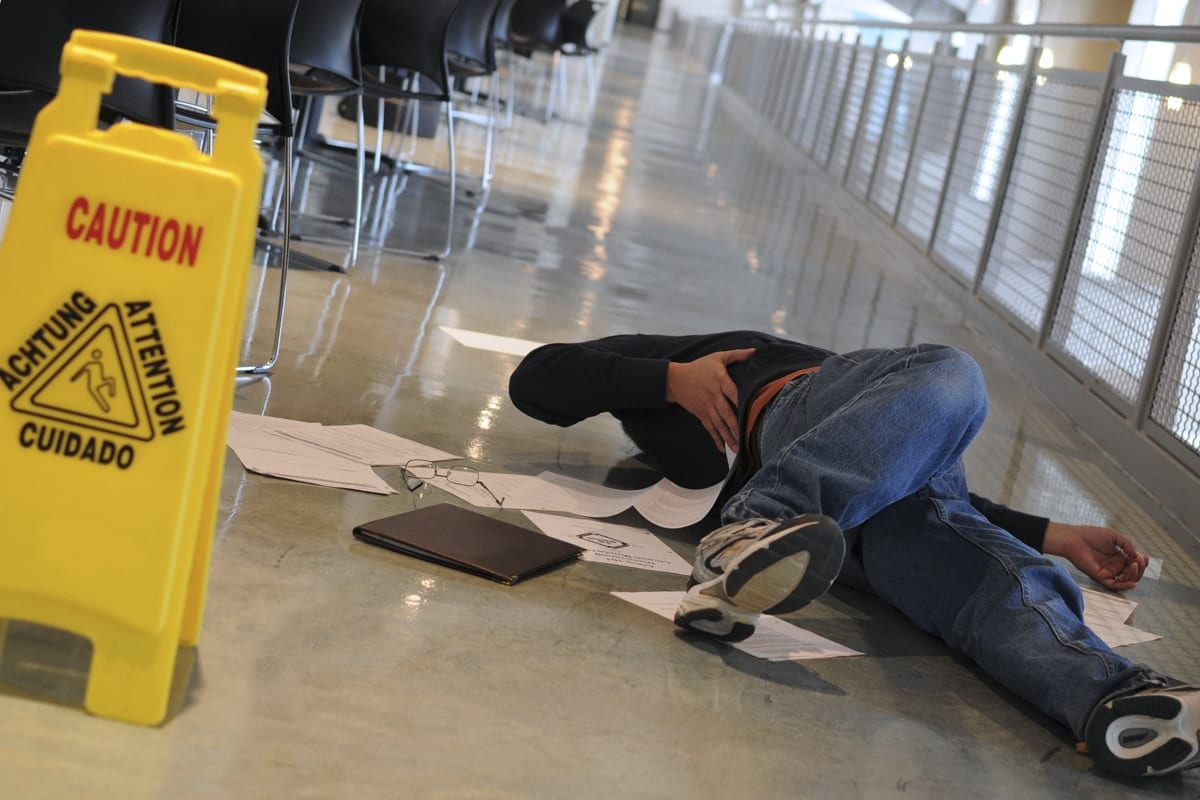 Unfortunately, these big businesses tend to very stingy with their profits. And if you have been hurt in one of these stores you have to deal with the very top when trying to settle your case. That means you are dealing with a stingy corporate Walmart in Arkansas, not the store with the nice manager on US-19. And without question, the big stores will try to lowball you in a slip and fall case in St. Petersburg.
How A St. Petersburg Slip And Fall Lawyer Helps
We know the best lawyer to handle a slip and fall case is one with extensive Courtroom experience. A lawyer with a history of going to Court tells the insurance company they are in for a long fight, and they are better off.
How Our St. Petersburg Slip, Trip, And Fall Lawyers Get Great Results
The Process Makes The Difference
Restaurants, grocery stores, and convenience store owners have an obligation to protect individuals that they invite into their property from dangerous conditions and defects. Even so, people get hurt every day due to wet surfaces, improper lighting, and failure to warn them of dangerous conditions.
The success of any legal matter depends on the unique circumstances of each case, therefore, we cannot guarantee particular results for future clients.
Common Slip And Fall Cases In St. Petersburg Involve:
Wet surfaces
Improper lighting
Failure to warn of a dangerous step or condition
Steps or elevators that are not designed to code
Raised or torn carpeting
Objects left on the ground
Unsafe balconies
Slip And Fall Victim Checklist
Take a Photograph: If you have the ability, take thorough documentation of the area that the accident occurred. Your cell phone can be your greatest proof of negligence and, as they say, "A picture is worth a 1000 words".
Seek medical treatment immediately: If you are injured, you must immediately seek medical treatment. It's tough to prove you're truly injured if you failed to seek treatment and it can be detrimental to your case.
Track names of any witnesses: This includes store employees, managers, and willing customers.
Write down and remember any statements: Make sure to jot down anything that the store's staff said at the scene of the accident.
Keep your cellphone records: At the moment, distraction-related injuries are all the rage. The store or property owner may insinuate that the injury was your fault because you were on the phone, texting, or otherwise not paying attention. Use your own phone records to prove that this was not the case.
Don't let them win: If you feel that you've been injured as a result of someone else's negligence, contact our slip, trip, and fall attorneys at (813) 489-9576 or visit our contact page to explain your situation.
What Will A St. Petersburg Slip And Fall Lawyer Do?
Visit the scene: The lawyer's first step must be to visit the scene of the accident. Accordingly, you must hire an attorney in the local Tampa area to present your case. Your attorney will take photographs and draw diagrams of the accident scene.
Obtain name of each and every potential witness in the case: Your St. Petersburg slip and fall attorney will want to record the names and contact information for every potential witness. If you fell in a store or a restaurant, this will include employees and often the manager. In some cases, the good Samaritan who was first on the scene after an accident or the first responder is vital to preserving your case.
Obtain Police Report: If the police or other first responder arrived on the scene, your lawyer will need to secure any documentation or reports prepared in the ordinary course of business.
Obtain name of insurance company: Florida statutes allow an injured party to secure information on relevant insurance policies before filing suit. Your premises liability lawyer will want to gather this information at the outset of the case to determine what coverage is available.
Leases and agreements between landlord and tenants: If the incident was at a business, the offending party may be a tenant, the landlord, or both. The lawyer will need to secure the agreements between the parties to see if one of the parties has agreed to indemnify or hold harmless the other party from potential litigation.
Injured While Employed?: An attorney will need to secure every source of recovery for the client. If the client was injured during the course of his or her employment, workers comp will play a substantial part in the recover.
Nature of the slippery substance: Your attorney will identify the nature and scope of the slippery substance.
Repairs made after the fact: While subsequent "fixes" of negligent conditions cannot be used against the business or landowner, it can be very helpful in settlement negotiations. Your Tampa slip and fall lawyer wants to know if the business has "fixed" the defective condition after the fact.
Expert Witnesses: The key issue is whether the business owner or other property owner acted negligently, thus leading to your accident. In some situations expert testimony can help prove negligence.
What Is The Business Owner's Duty To Me?
The owner of a properties' duty depends to you depends on whether you are an invitee, a licensee, or a trespasser.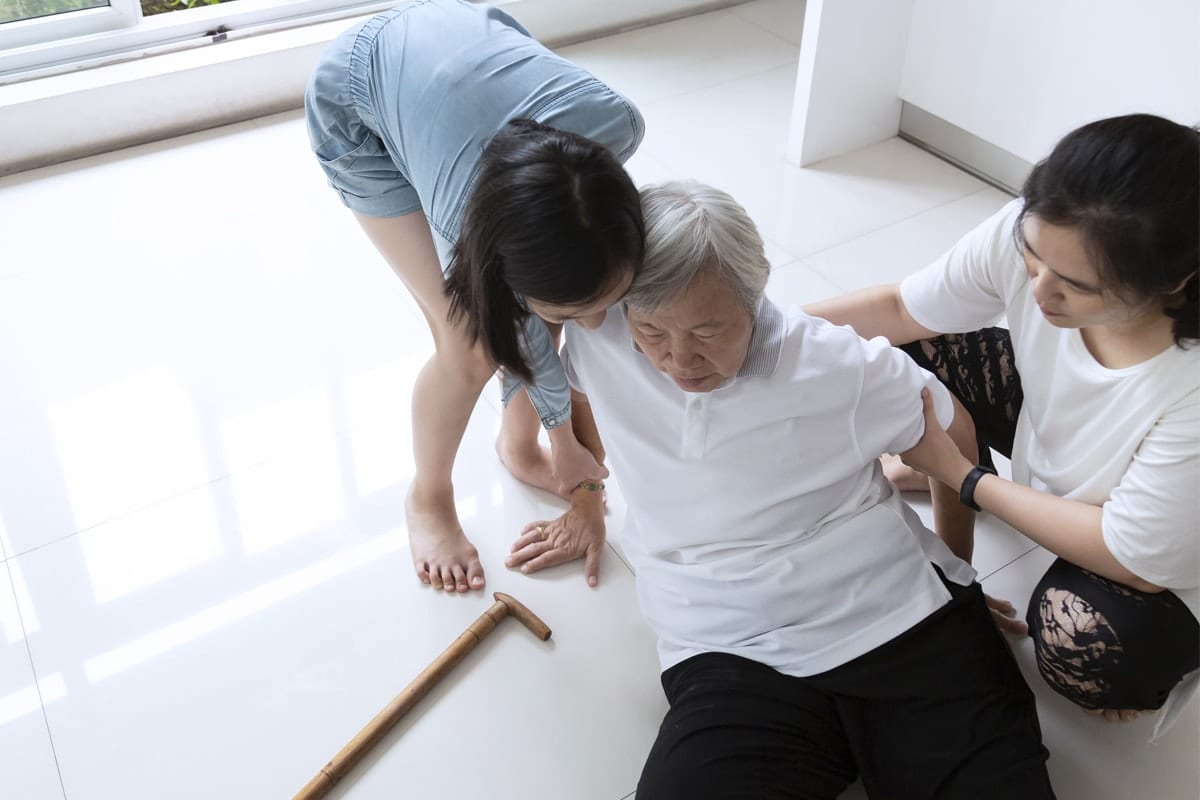 You Are An Invitee
If you came to the business to conduct commerce then you are an invitee and are owed the highest level of care. Think the grocery store, liquor store, restaurant, or other "shop" that sells goods. If you are an invitee, the business has a duty to inspect the premises and fix any dangerous conditions and to warn you to be careful until they are fixed.
You Are A Licensee
If you enter a location with the permission of the property owner but are not there to conduct business you are a licensee. Think going over to your friend's house or going to a baseball game.
If you are a licensee the landowner has a duty to fix any potential dangers or warn the licensee. The landowner has less of a duty to you to protect you if you are a licensee than if you were an invitee.
You Are A Trespasser
If you enter someone else's land without permission, you are trespassing. Trespassers have the lowest amount of protection from a landowner. however if the landowner has created an artificial condition that is hidden or otherwise not noticeable to a reasonable person, the property owner may be liable to the trespasser.