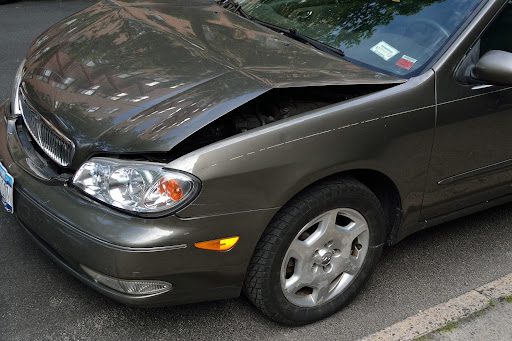 Car accidents are no laughing matter. As if being in a car accident isn't traumatic enough, imagine having to sue someone for their role in the auto accident. After the initial shock of learning the other driver was uninsured or doesn't have enough coverage to pay for your injuries or damage, you'll probably be wondering if you can sue them and they'll be thinking "what happens when someone sues you after a car accident?"
Keep reading to learn what happens and what you should do when you find yourself involved in legal action following a car wreck.
What to Do Immediately After the Accident
At the scene of the accident or immediately after, there are a few things you need to do, even if there's no thought or talk of litigation:
Call 911. Even if there are no injuries, be sure to contact the police to file a report for your records. This could be important if litigation happens down the road.

Provide your contact information to the authorities and other parties involved. Keep the information you receive in a safe place should you need to provide it to your attorney.

Take pictures. Don't be afraid to take photographs of the vehicles involved, the location of the accident and surrounding area, and any other things. It's better to have too many pictures than to miss something that may become important later.
It's important to document and collect as much information as possible even if you don't believe there will be any legal action taken by either party. 
As you're collecting information, take note of the other driver's insurance information. If they're unable to provide that to you, be sure it's noted on the police report. Try to collect as much contact information about the other driver if they left the scene of the accident so you can provide that to law enforcement officers.
Don't let too much time pass to file your injury claim related to the accident. There's a statute of limitations so you'll want to file your claim as soon as possible with the insurance company's car acccident claims department.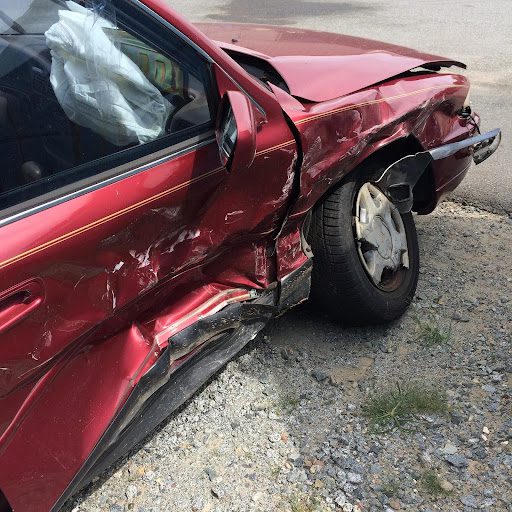 How Do I Know When It's Time to Hire a Lawyer?
Deciding to sue someone isn't something that anyone wants to do. Car accident lawsuits are the least thing insurance companies want. Usually, the insurance companies will reach out and try to settle the claims. If you're not the driver who caused the accident, the other driver's insurance company may try to stall or offer you a low settlement that might not meet all of your financial needs for vehicle repairs, medical bills, and lost wages.
Settling with the car insurance company can be the easiest way to resolve the car accident claim you filed. Before you agree to any settlement agreement, be sure to have an attorney review it.
If you don't believe the settlement is fair or isn't what you were hoping for, it may be time to consider hiring a car accident lawyer. They can provide legal advice on the settlement you received, advise you on what actions to take, and help you file a car accident lawsuit.
How Do You Find a Hit and Run Attorney?
In some car crash cases, your car insurance company will hire an attorney to handle your car accident case. Even though you don't hire the attorney yourself, you can still ask questions about the process and what kind of outcome you can expect. 
If your insurance company doesn't hire a lawyer for you, you need to hire your own attorney who has plenty of experience dealing with vehicle accident cases. Most law firms will offer a free consultation so they can learn about your case.
You've probably seen the commercials on tv or heard them on the radio. But is that the best way to find an experienced hit-and-run lawyer? It can be! 
Check out their website to see what kind of cases they normally take and if they offer a free consultation. Also, ask your family and friends for suggestions too. Looking at trusted sites like the Better Business Bureau can give you more insight into the recommendations you receive.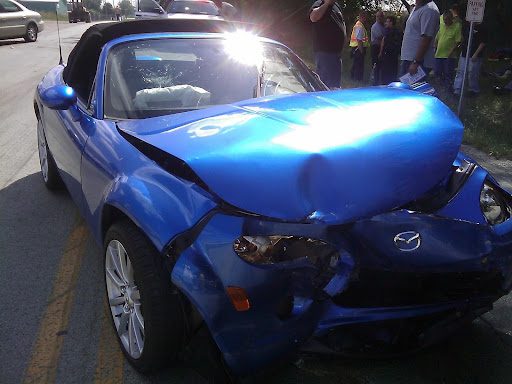 You've Taken Legal Action. Now What?
The other driver may hear about the impending car accident and personal injury lawsuit in a couple of different ways: 
Insurance company:

Their insurance company may receive the paperwork if you had their information from the accident. 

Attorney:

If the at fault driver has retained counsel, their lawyer will get the paperwork.

Directly:

If the other driver didn't have car insurance or didn't have their information, the other attorney may directly receive the paperwork. Take a moment to process everything and calm down. When you're able to take a few minutes to review the paperwork, the first thing you should do is try to figure out what type of paperwork you received. 

Court Summons

: A summons is a document that explains you need to appear in court for one of a few different reasons. Both defendants and witnesses could receive a summons.

Complaint:

After receiving a summons the defendant in the case will receive a legal complaint or petition. This is one of the first documents filed in a court case and explains the plaintiff's claim and their version of events. A complaint will also include what kind of relief the plaintiff is requesting.
Regardless of what kind of legal documents were received, it's important to respond to the documents. The summons should contain information about how long you have to respond to the items in the complaint.
If you're not sure what to do and how to respond, contact the court or reach out to an attorney to get some advice on how to proceed.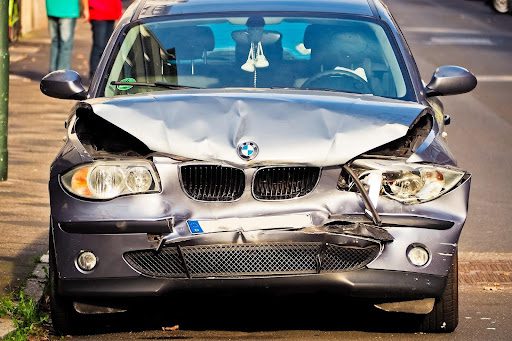 What Kind of Judgment Should You Expect?
One of the first questions that will cross your mind as you're thinking about impending litigation is how this will all work out. What kind of judgment will you receive? Will the other party settle with you or will this have to go to trial?  
A few things could be taken into consideration when coming up with an amount for judgment: 
Medical bills: if the plaintiff has medical expenses, they could include this as part of the car accident damages they're seeking to be covered 

Pain and Suffering: in addition to bills for medical services, the plaintiff may have additional expenses related to injuries from the accident, lost wages from missing work, or other things

Repairs: the plaintiff may be seeking damages to cover any out of pocket costs to repair their vehicle or property damaged in the accident
When it comes time to reach a judgment, two different things could happen: 
Mediation and Settlement
In most car accident cases (if not all), the insurance company will want to settle the case as quickly as possible. Its in the insurance company's best interest to settle the case quickly. The settlement amount will likely be dependent on the amount and strength of the evidence the plaintiff has for their case. If you are sued because of a car accident that was your fault, you might not face personal liability if your car insurance covers the accident victim's damages in full.
Going to Trial
If both sides are unable to reach an agreement, the case will likely have to go to trial. This can be a very expensive option, so many lawyers and insurance companies will encourage their clients to settle when possible.
Before accepting any type of settlement or offer for your case, it's important to contact an experienced personal injury attorney so they can advise you and look out for your best interests. 
As for payments, try not to panic. This is why you have auto insurance – for situations like this. You may not have to pay out of pocket for a judgment found in the case, but your insurance company may have to pay on your behalf. 
Denmon Pearlman specializes in car accident claims and we offers a free, no-obligation legal consultation to hit and run accident victims, so call us today at (813) 694 – 4130 to seek legal advice. We'll walk you through what steps you need to take before you take legal action. We encourage you to ask questions about our process along the way and will work to help you get the compensation you deserve.