HOW DR. NANDA AND COMMUNITY ACTIVISTS FOUGHT TO PROTECT HCPS STUDENTS AND STAFF THIS SCHOOL YEAR
This month, we are handing the reins of our August cover article to Tampa General Hospital's Urgent Care Chief Medical Officer, Dr. Paul Nanda. Dr. Nanda; his wife, Danielle Nanda, RN; and Mary R. Anderson, Ph.D., joined together this summer to voice their concerns and professional opinions about incorporating a mask mandate into Hillsborough County Public Schools (HCPS).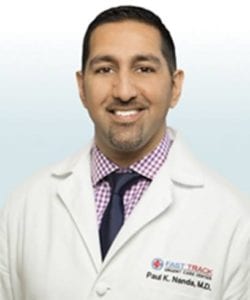 As a family medicine practitioner, I've always been invested in my community. Every day, I care for families in our Tampa Bay region, yet, like many physicians, I'm often so bogged down with patient care that it can be difficult to maintain involvement outside of work. However, since the beginning of this pandemic, I've felt compelled to help. 
I've been engaged in an open dialogue with our children's preschool from the very beginning of this pandemic, and as things have rapidly evolved, I've remained actively engaged. It's a privilege to be an expert in the science and medical field, and when people look to us for nonpolitical, well-researched advice, I don't take the responsibility lightly. 
So, as summer break began to wind down and Danielle and I prepared to send our eldest child to kindergarten, we knew we had to act. We had heard very little about a possible mask mandate or safety procedures that HCPS was taking to protect its 250,000 students and a massive number of employees. It's one of the largest employers in our county, and with nearly 300 schools, HCPS is one of the top-10 largest school districts in the nation! It would be devastating to have an outbreak within this district, not to mention the countless other citizens who would be impacted by familial contact and stranger interaction.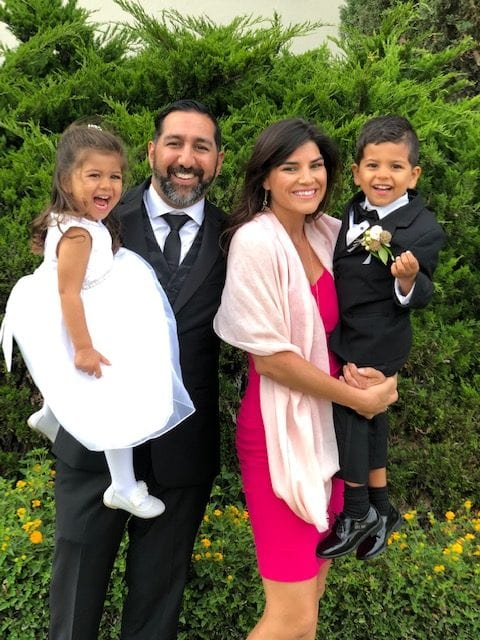 My wife has always been an advocate for social justice and medical advancement. She helped lead the charge, and we partnered with Mary R. Anderson, a professor at the University of Tampa who serves on the college's COVID-19 Health Safety Task Force. (Mary also has three children in HCPS.) 
Mary helped us craft a well-thought-out proposal to HCPS's school board and superintendent. In it, we asked that masks become part of the mandated dress code at HCPS, that masks be provided for those who cannot afford or forget them, and that the classroom and gathering spaces at HCPS be reorganized to allow for proper social distancing. The letter also addressed common questions, such as how we can convince children to keep their mask on or what we would do if a child is frequently attending school without a mask. While we never claimed to have all the answers, we believe mandating masks and instilling better safety procedures are vital to ensuring the safety and protection of all our students. This also requires communication and transparency. 
In mid-July, we received word that the school board was meeting to discuss the issue. We prepared statements to encourage enforcing a mask mandate, and just before the meeting, we received word that it had been put in place by the school board. Mary and I still attended the meeting to further argue our belief that our district had a duty to protect our students and families, and we were pleased to see some wording in the district's plan was lifted from our proposal.
The district also recently pushed back the start of school to Aug. 24 to help our community better prepare. It's reassuring to see the school board is taking our
expert concerns seriously. I commend the efforts being taken by HCPS so far, but I believe there have been missteps leading up to this moment, and there is more we could do to ensure the safety and protection of our children.
As pillars of the community, hospitals and schools have a duty to protect our most vulnerable populations. And I believe our community as a whole must share that responsibility. As both a doctor and a dad, I can't help but be frustrated by the rate at which members of our community and nation refuse to wear a mask. When you tout personal freedoms over the safety, protection, and well-being of others, you put our children, neighbors, our community, and our society at risk. Like drinking and driving or not wearing your seatbelt, refusing to wear a mask is reckless.

I plan to continue working with our local districts and professionals to ensure our community stays safe. I hope you do your part as well and wear your mask.

Stay safe, Dr. Paul Nanda